It was only a matter of time before garms made of meat became the must-have look on road. Only last week I saw some girl on the bendy bus with a tin of Cambpells meatballs strapped to her shinbone and two pukka pies for earrings. It took me a while to embrace it but I am now confidently walking about in my pork chop speedos, chorizo sandles and Pepperami long-johns.
Gaga may be on the front of Vogue with meat all over her man parts, but her meat garm game is weak.
Clock my road-kill-meat-shorts for example.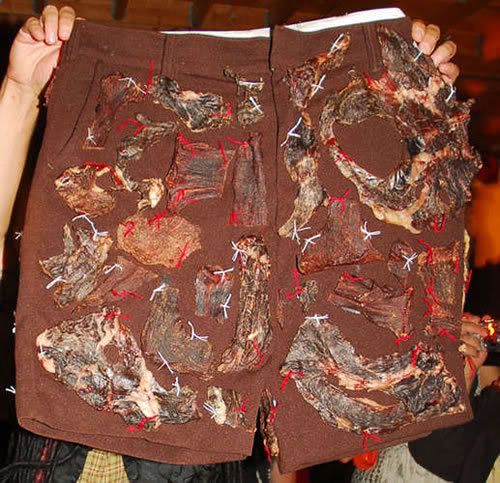 GET TO KNOW!!!!
(Commissions on request - road kill imported from nordic A-roads and slip-lanes).